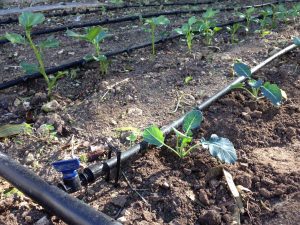 *This position has now been filled – please click here to check out our other opportunities
Villa Chelsea, the site of our Nature Therapy project, is a a therapeutic community managed by the Richmond Foundation that provides a residential and day community-based programme and respite care for persons with mental health problems, and supports clients to learn the skills that empower them to live an independent life in the community.
The beautiful old home stands in a mature garden in Birkirkara, with citrus, olive and other fruit trees, an area where the residents grow vegetables and herbs, and since this year, a compost heap and a chicken coop. Managing the community, the house and the garden is a challenging task, and the management of Villa Chelsea is looking for a helping hand to assist them with gardening work for a morning or afternoon per week. Friends of the Earth can offer a small remuneration as part of the Nature Therapy project until the end of March.
Anyone with green fingers and some time on their hand who's willing to help out can either fill in the online form or send us an email to discuss further on info@foemalta.org