Calling all youth! You know we live in a climate emergency, you know something must be done, but you're not sure exactly where or how to start?
As part of the Climate of Change Project we will be holding a weekend live-in camp to learn all about climate action! We will be hosting workshops about activism, campaigning tactics, the intersection between migration and climate change, and we will be going on a night hike and rock climbing too!
You can find a more detailed agenda below. For more information or questions, please email info@foemalta.org with subject Climate Action Camp.
The Climate Action Camp, from Friday 16 September to Sunday 18 September, is open to young people living in Malta from ages 18-35. The event will be held at The Seminary in Rabat. This is a live-in event. The venue is a hostel with dorms with bunk beds. Bathrooms are shared. Food will be provided (vegetarian/vegan), please indicate any dietary requirements in the registration form. 
Register your interest in the form below, including a short motivation letter. Deadline to apply is Friday 26 August 2022. Spaces are limited to 30 participants. Participation is completely free of charge, however you will be asked for a 15 euro returnable deposit to book your place. Priority will be given to people who have not come to FoEM events yet. We look forward to meeting you there to take climate action together!
Agenda
Subject to minor changes
Friday 16th September
| | | |
| --- | --- | --- |
| Time | Activity | Details |
| 18:00-19:00 | Registration | |
| 19:00-20:00 | Ice-Breakers, Getting to know each other | |
| 20:00 | Dinner followed by night hike | We will go out for a short night hike together in the Rabat area |
Saturday 17th September
| | | |
| --- | --- | --- |
| Time | Activity | Details |
| 8:00-9:00 | Breakfast | |
| 9:00-9:30 | Team Building Games | – Getting to know each other – The importance of working in a team |
| 9:30-12:00 | 1) Climate of Change Project info session 2) The History of Friends of the Earth Climate Change 3) Campaigning Civil Disobedience around the World | – The Climate of Change Project focuses on the intersection between climate change and migration. – Friends of the Earth Malta will share their experiences campaigning on the topic of climate change. – A look at different protest tactics and creative campaigning from different parts of the world |
| 12:00-13:00 | Lunch | |
| 13:00-15:00 | Workshops: 1) Real life experiences with the impacts of climate change on agriculture in Sudan 2) Climate Change Campaigning: Experiences with divestment from fossil fuels from Australia 3) Direct Action in Malta – Tactics and Strategies by Moviment Graffiti | Speakers to be announced later |
| 15:00-15:15 | Short Break | |
| 15:15-16:30 | Forum Theatre on Climate Change | In Forum Theatre, a short scene based on an event involving oppression (in this case connected to climate change) is performed. Spectators are encouraged to suggest and enact solutions to the problem in the scene. |
| 16:30-18:00 | Strategies and Tactics for Campaigns and Actions Split into Groups to work on a Climate Action | Participants will work in groups and will be guided step-by-step how to develop an idea for a potential climate action. These ideas will be presented the day after, when we decide as a group which idea to make a reality in a real-life action in the run-up to the COP27. |
| 18:30-19:30 | Dinner | |
| 20:00-22:00 | Documentary Film Screening and Discussion evening. | This is open to the public – invite your friends and family to join! Documentary title and speakers will be confirmed. |
Sunday 18th September
| | | |
| --- | --- | --- |
| Time | Activity | Details |
| 8:00-9:00 | Breakfast | |
| 9:00-12:00 | Rock Climbing | You will have the chance to try rock climbing! This is an activity suitable for beginners, held together with the Malta Climbing Club. Transport is arranged. |
| 13:00-14:00 | Lunch | |
| 14:15-17:00 | Working on Climate Action! | Participants will get the chance to work step-by-step on their own climate action, to make this a reality and present it to the general public, decision-makers and the media in a creative and impactful way! |
| 17:00-18:00 | Closing Circle | This is not a farewell – it is a see you later! We will be working together to make the movement for climate justice stronger. We will reflect on the what we learnt in the camp and the way forward! |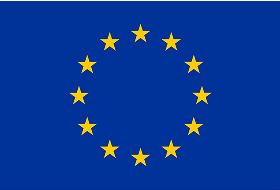 This project has been funded with support from the European Commission. This article reflects the views only of the author, and the Commission cannot be held responsible for any use which may be made of the information contained therein.