'Outright abuse' of ODZ land as application proposes development of old quarry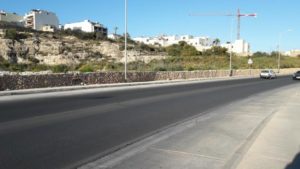 Friends of the Earth Malta together with Nature Trust Malta – NTM, Ramblers Malta, FAA Flimkien Ghal Ambjent Ahjar, Din l-Art Ħelwa, Front Ħarsien ODZ and BirdLife Malta are concerned about an ODZ application (PA 01464/17) in the outskirts of Marsascala which is proposing the conversion of a long-abandoned quarry into a restaurant and other commercial outlets. Besides leading to urban sprawl –this application is a case of outright abuse of ODZ land to commercialize and capitalize from a parcel of land (9,500km2) which should not be developed at the first instance.
Having a quarry (pre-1968) where natural vegetation has regrown in parts of it, should be no excuse for development and instead should be rehabilitated to its natural state by planting with indigenous trees and shrubs. Marsascala has more than enough restaurants and other commercial venues, and such an application is further feeding the glut of entrepreneurs who only have their pockets in mind and no care for what they are bequeathing onto generations to come.
Malta is already suffering from a lack of natural open spaces and an obese population – such an application is further reinforcing such a lifestyle. The NGOs insist that such an application would lead to urban sprawl and considering a large part of Zonqor has already been given up to development, they are encouraging citizens to submit their objections by 7th April to the Planning Authority.