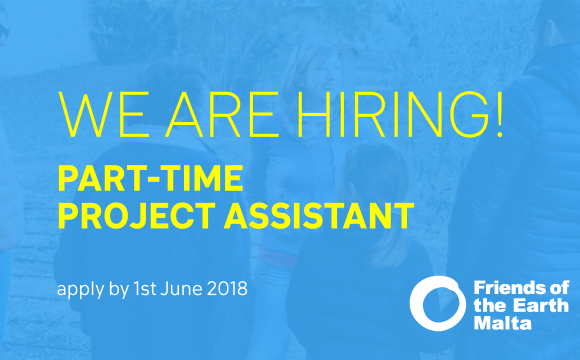 Friends of the Earth Malta (FoE Malta) is looking for a part-time temporary Project Assistant to work on some of...
Friends of the Earth Malta needs volunteers to help coordinate and manage our external communications (such as press releases), input...
Submit Your CV
Becoming a volunteer at Friends of the Earth Malta is a great way of helping to protect the environment, and supporting your local communities. It is also an incredible opportunity to meet like-minded people, gain new skills, and have some fun! There are a number of ways in which you can volunteer with us.
Throughout Friends of the Earth Malta's history, we have worked with a number of different local entities and international groups from all around the World. We firmly believe that there is unity in diversity and we are committed to being an equal opportunities employer in Malta.
We are always on the lookout for fresh talent. If you're passionate about environmental and social issues, and would like to join our team, then check out our job openings below.