There are a number of ways in which you can become a Fundraiser for our organisation
You can host your own personal fundraising event and then donate your collected funds directly to us.

Contact us to find out more on how to support us.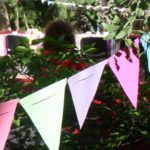 You can also join us at one of our future Fundraiser Events, so make sure to visit our website and Facebook page for regular updates
Get in touch with us to see how you can become a Fundraiser
If fundraising isn't really your thing, you can also provide us with a Monetary Donation through our website.