Plants and Nature Conveying Augmented Knowledge for Everyone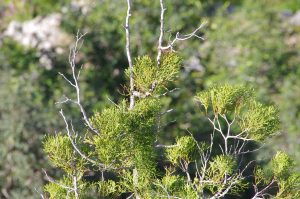 The list of Flora being interpreted into Maltese Sign Language as part of the PANCAKE Project includes a tree with quite a rare distribution worldwide and which happens to be the National Tree of Malta. Also known as the Arar Tree or the Alerce, it is a coniferous tree forming part of the Cypress Family and is easily identifiable thanks to its four-sided cones.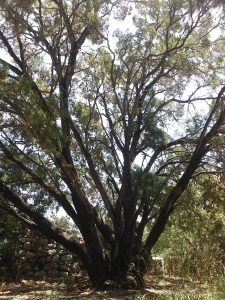 It grows mainly from Morocco to Tunisia, in a small part of Spain and in Malta where it is thought to have been much more widespread in the past. Some Maltese placenames seem to indicate this but aside from local reforestation projects, the oriġinal wild relicts are unfortunately few. It is undeniably a highly resilient tree adapted to arid climates and heat and thankfully is now finally making its way to more afforestation projects after local environmental groups started growing in nurseries and planting in reforestation projects in recent decades such as at Wied Ghollieqa Nature Reserve and Foresta 2000.
If you have a tree planted nearby – maybe in a school or public garden look out for the ripe brown cones just before they crack open in September and before the rains come. Putting the cones on a windowsill will open them up and you can sow the winged seeds (without overwatering) to grow some more future drought-resistant trees.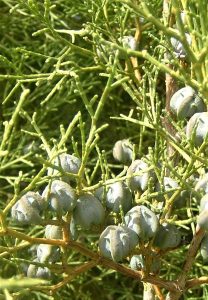 Check out our Community library for publications on local biodiversity!
Click here to get an insight into Trees and Shrubs of the Maltese Islands and their Habitats by Eman J. Calleja.
Photos and text by Annalise Falzon


Plants and Nature Conveying Augmented Knowledge for Everyone