Friends of the Earth Malta together with Healthylicious will be hosting a Sustainable Cooking Workshop on Saturday, 8th Aug from 9:30-12:30. For the first time, we will be hosting a workshop with a maximum of 8 participants (to ensure enough distance between participants) while also allowing another 12 participants to join the workshop online through Zoom from the comfort of their own kitchens (more details below).
During the cooking workshop, you will be trying delicious Vegetarian and Vegan recipes that are both good for our health and also the planet. Our chef carefully prepares delicious recipes to feature predominantly local ingredients and those coming from close by. We will be cooing with seasonal, local and homegrown ingredients. This is a vegetarian workshop but Stefania will be offering vegan alternatives.
This workshop is open for people between the age of 16 to 30 who are passionate about good food. You also do not have to be a vegetarian to participate, come and try out exciting recipes that you can try out as part of #MeatlessMonday!
On the day we will be cooking:
Vegetarian Mini Burgers with pickled onions & aioli
Vietnamese Rice Rolls served with peanut dipping sauce
Watermelon, Tomato & Basil Salad with Balsamic Vinaigrette
Joining Physically — Fully Booked
If you are joining for the event physically, please indicate so in the registration form. We will be meeting at 9.15 at St. Elias College in Santa Venera. We will have a maximum of 3 participants per large working bench so there will be enough space for social distancing rules to apply. Please be mindful and respectful to others.
All ingredients and tools will be prepared for you. Complimentary drinks including infused waters (using fresh, local, seasonal fruit and home-grown herbs), teas and coffees (organic & fair trade) will be offered to participants throughout the activity. Participants will need to bring an apron if they have one and a pen.
Joining Online
If you are joining online, you will be able to follow the workshop through a Zoom call. The same attention will be provided to you, and you will be able to ask questions during the workshop. It's important that you join online at 9.30 sharp. The ingredients to prepare the recipes with will be provided. Stef will prepare ingredient packs for those participating online, and these will need to be picked up by participants on Friday afternoon from St. Elias College in Santa Venera. A list of tools and cooking equipment will be sent to you prior to the session so that you can prepare your cooking station before the event.
Agenda of the day
09:15 – Registration for those attending the physical workshop
09:30 – Start of session. Participants join the workshop online.
9:35 – Opening presentation on FoEM, sustainable food and farming & the growing together project
9:45 – Cooking Workshop
12:00 – Informal discussion on food and agriculture and enjoying our meals
12:30/13:00 – End of session
To register fill in the form below. Registration closes on the 5th of August
Learn more about our campaign, sustainable food and farming, food sovereignty and how policies influence the food we eat HERE.
---

This project has been funded with support from the European Commission. This activity reflects the views only of the author, and the Commission cannot be held responsible for any use which may be made of the information contained therein.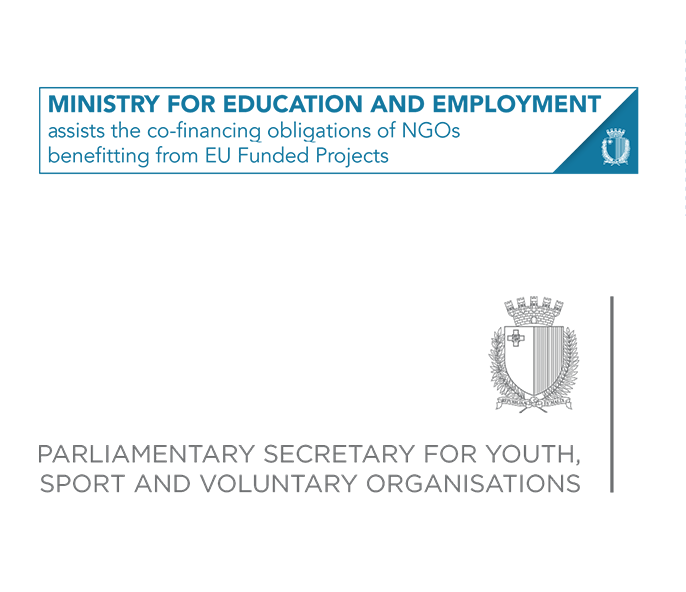 This project is co-financed by the  Ministry for Education and Employment (MEDE) and the Parliamentary Secretary for Youth, Sport and Voluntary Organisation.