A Sustainable Farming Workshop Series (5-sessions)
Friends of the Earth Malta is opening another workshop-series in collaboration with a young farmer, Emanuela from the
Veg Box
.  We are very excited to welcome anyone who is interested in learning more about sustainable farming, local seasonal food and rural life in Malta. We have put together an interesting, hands on edible educational program which gives a holistic view of farming and the food sector.
Learning outcomes: how food is grown, how to plan a garden, prepare and preserve food, understanding seasonality. Outings to farms to get an inside view to the agricultural practices in Malta. Great opportunity to enjoy the fresh air of the rural north west in Manikata, engage as active citizens and learn through experience.
The workshop-series will be in 5 sessions  of 3 hours and can be viewed as a 15-hour course on food, crop growing and the farming systems.
Course Outline
All sessions are currently planned on Saturday from 10:00-13:00
2nd November
Welcome and introduction to Friends of the Earth Malta and The Farmoury
Food sovereignty – Talk and discussion on local level
Coffee Break
Hands on work in the field.
Planting of seeds and seedlings
16th November
Introduction to Sustainable farming
Short Video and Discussion
Outing to Louis Cini (organic farmer)
Coffee and chat with Farmer
Tour of the fields
23rd November
Injustices in food systems and food consumption
Video about monoculture Agrochemical industry
Coffee Break
Farm outing to Kaj Kaj farm in Manikata
Beekeeper talk about the importance of biodiversity and bees
30th November
Plant and Growth Cycles
Hands on Work in the Field
Composting, cultivating and plant health
Coffee break
Natural Fertilizers and Pesticides
7th December
Local and Seasonal Farm
Outing to Natasha and Tony in Zebbug
Visit of the farm/home of a modern farming family
Trees, shrubs, local chickens
Final farm meal together.
Locations
Who is the course for?
We welcome all youth (age 13-30) interested in food, farming, nature and social and environmental justice. These workshops are open for complete beginners to the more experienced in crop growing. People with rural backgrounds, young farmers, chefs, students focusing on agriculture and food related subjects are especially welcome to join.
Spaces are limited so make sure to book ASAP. For any queries email the Friends of the Earth Malta Team on info@foemalta.org
Registration
---

Friends of the Earth Malta gratefully acknowledges financial assistance from the European Union. The content of this article are the sole responsibility of Friends of the Earth Malta and cannot be regarded as reflecting the position of the European Union. The European Union cannot be held responsible for any use which may be made of the information provided contained therein.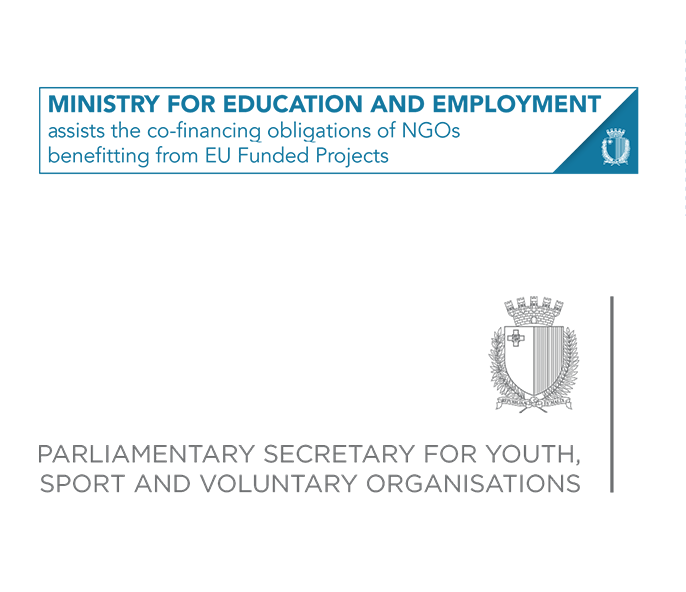 This project is co-financed by the  Ministry for Education and Employment (MEDE) and the Parliamentary Secretary for Youth, Sport and Voluntary Organisation.