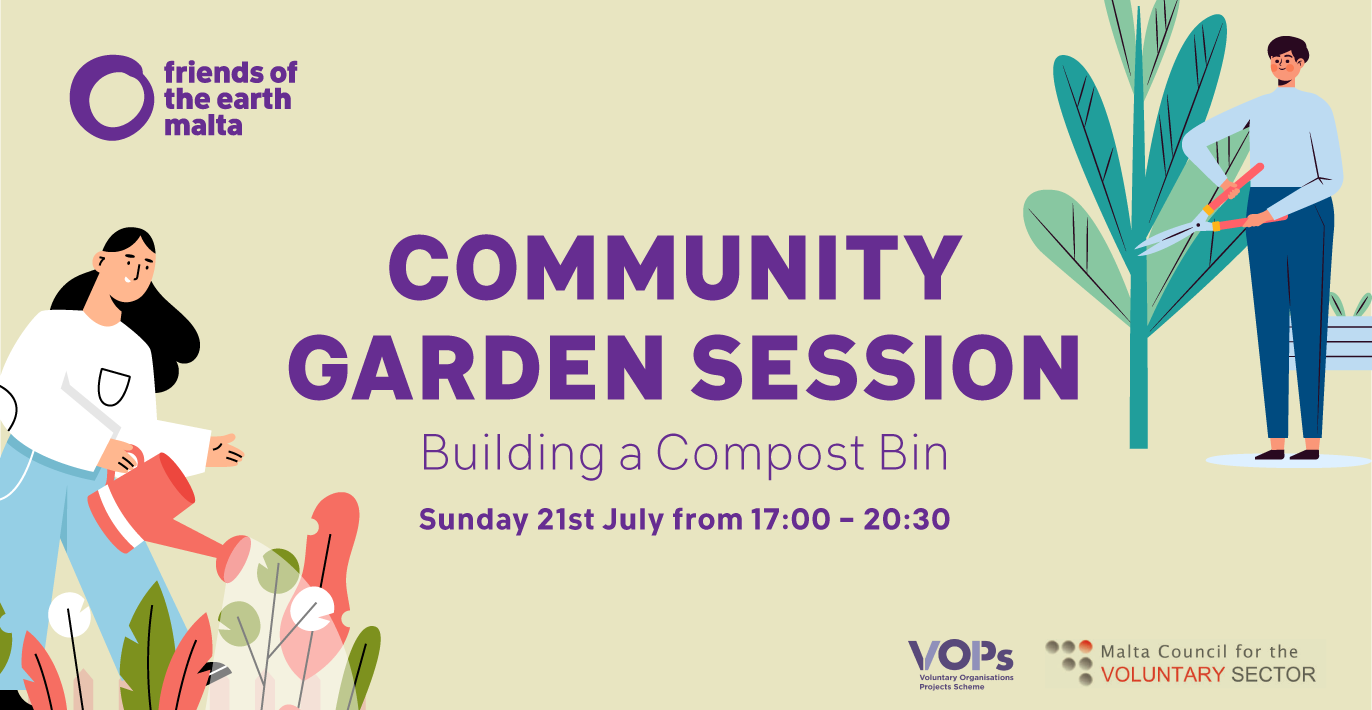 The Community Garden at Friends of the Earth Malta is starting to come together! Take part in its creation and join us for some hands-on work building all the necessary components for the garden. We want to have this space ready for the growing season this September and to make this happen we are planning several sessions over the summer period.
💚 This time we will focus on building a compost bin from pallet wood. Now is your chance to try out some basic woodworking and learning how to build a wooden composting station out of reclaimed material. We will also be carrying out other necessary work such as cleaning, potting, painting and perhaps building some more raised beds.
There will be water and teas/coffees for everyone. Since we don't have a communal harvest yet, you are encouraged to bring some snacks or fruit that we can all share and enjoy together.
––––
This project is co-funded by MCVS through the VOPS project grant.