Interview with Dr. Marie Briguglio, Economist and Author of No Man's Land: People, Place and Pollution
Dr. Marie Briguglio is a full-time academic at the University of Malta with an interest in sustainable economic practices. She recently authored a book, together with cartoonist Steve Bonello, about Malta's environment, titled No Man's Land: People, Place and Pollution. I met her on campus on a rainy Saturday morning where she was participating in the recent #MaltaNotAmsterdam campaign led by the Bicycle Advocacy Group. The campaign was a response to Transport Minister Ian Borg's recent statement that, 'we cannot fool ourselves into thinking Malta will ever be Amsterdam.' when asked why newly built roads lack the proper infrastructure for bicycles.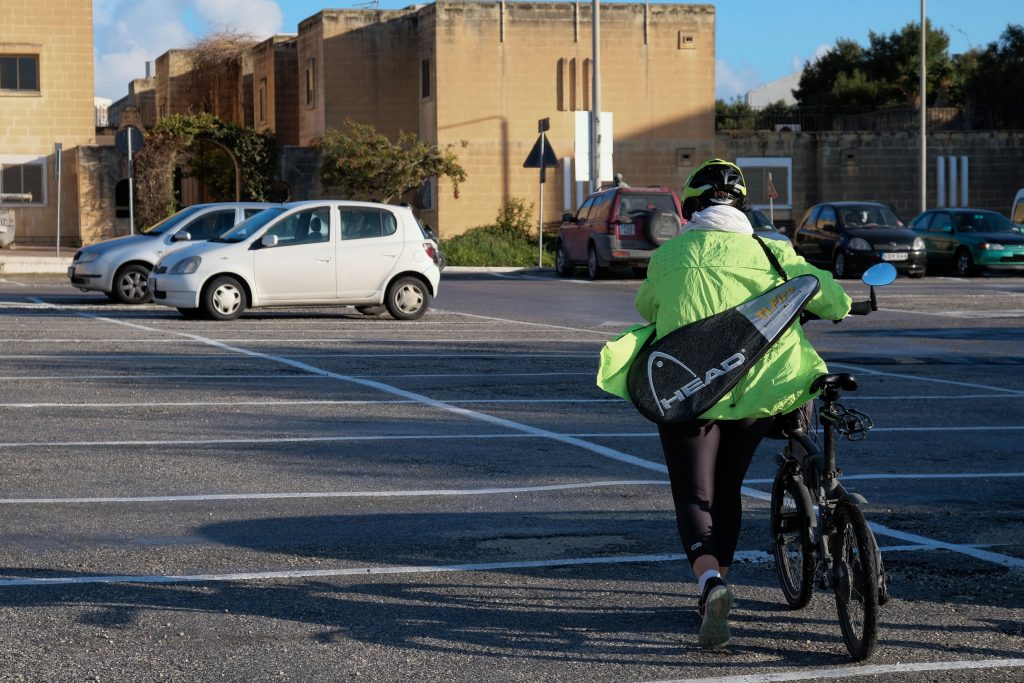 Of course, the book does not take aim at one particular politician, party or government rather, Marie is aware that the abuse of environment in Malta spans decades. No one person is at fault here. Her words are paired with the Steve's satirical cartoons which serve as comic relief for the reader as Marie chronicles Malta's troubled relationship with its environment for the past 30 years.
Flipping through the pages of No Man's Land, one quickly realises that Marie's words and Steve's cartoons could have been published yesterday. They cover themes which vary from hunting to mobility issues and land use. All topics which continue to haunt Maltese headlines to date. Perhaps the most relevant topic is the Malta-Gozo tunnel, which at the time of publishing was yet to be revived but as Marie points out in the book '…fancy plans for linking the islands continue to be floated – typically in moments when the political agenda could use a diversion.' Franco Mercieca, head of the tunnel's steering committee, recently said that 'people who are against this project are panicking.' The cartoon published by Steve six years ago, in June of 2012, clearly demonstrates that a sound opposition to the project has always existed. It is simply being labelled as unfounded hysteria to erase the real environmental consequences of the so-called 'permanent' link between Malta and Gozo. The narrative being illustrated in the cartoon sums up the message of the book, we are truly stretching our resources to the limit. Not simply with the prospective tunnel but also with the other obscene developments that are described in the book.
Marie's interest in the environment began shortly after finishing her first degree in economics. She explains that she felt unfulfilled by the principles being taught and it left her questioning 'how can I dedicate my life to pursuing something which I don't entirely believe is why we're here?' Back then the concept of environmental economics was still in its infancy but she managed to find a masters at University College London which aligned more with her values, as she put it 'I found a home.' Before her post at the University of Malta, Marie worked at Malta Environment and Planning Authority (MEPA), starting when it was set up as the Planning Authority. She was also the face and brains behind numerous television programmes which she used to spread awareness about the environment. While her passion for seeing a better Malta has not subsided, she tells me that 'there was a lot more hope then, than there is now'. As she explains, 'there wasn't as much land take up as there is now and not as much degradation. But also, we were just starting out with proper planning so it wasn't like 20 years hence and we're still making the same mistakes.' She admits, 'at the minute I'm not living in a moment of tremendous hope.' But it is this very hopelessness which prompted the book. It serves as an opportunity to take stock of the situation and devise a better way forward.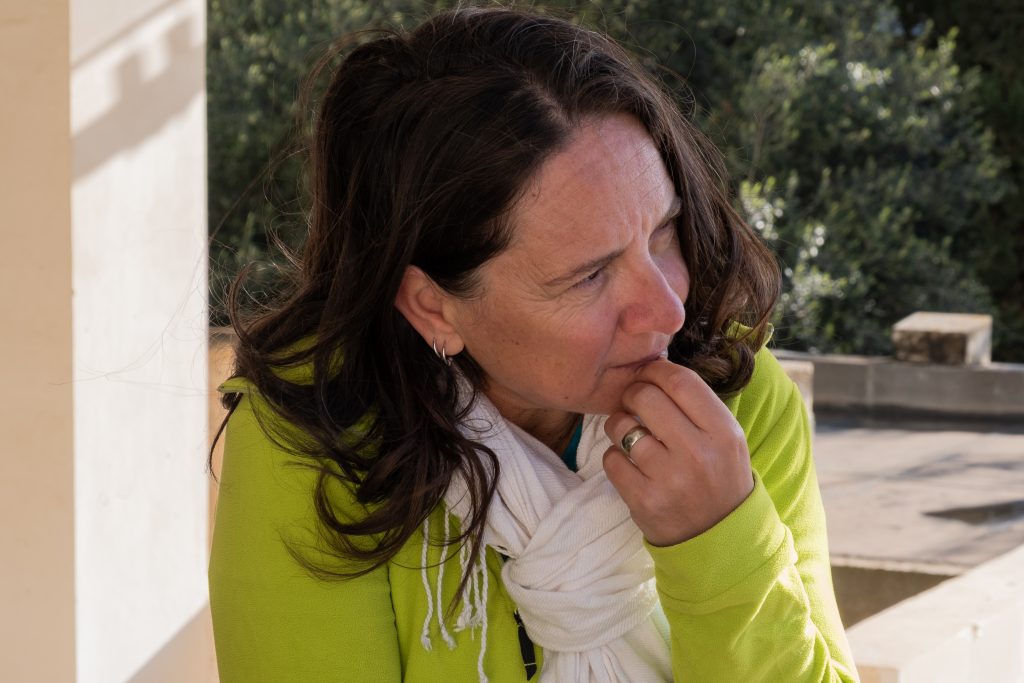 This begs the obvious question, is there a better way forward for the Maltese islands? During a period of such great economic success in the country, one would expect an economist to be quite content. Malta has one of the lowest unemployment rates in Europe and we are projected to have one of the fastest growing economies on the continent. When questioned whether this sort of growth is sustainable Marie likened our economic success to a camp fire. She told me, 'if you want to make it warm really quick… you throw in all your fire starters, all your fuel, all your paper and it's going to burn bright and high for about an hour.' She goes on to say that Malta 'basically threw everything we can at our economy and in fact it is burning really bright. We've thrown in sale of assets, permitting that became more pro-business. So, anything that could press the accelerator pedal on the economy.'
What is ultimately lacking in Malta, according to Marie, is a governing body with the strength to think in the long-term. She tells me 'the regulator of the economy, which is the government, is not just entrusted with kindling but with managing the economy. Part of that management involves restraint and regulation.' She underscores that 'this is not a slight at the current government', because 'this absence of desire to bite the bullet and actually govern' is a recurring theme among several administrations. Those in power seem to calculate their decisions based on the next 5 years.
Marie proposes implementing a circular economic model which would put less strain on our natural resources by Reducing, reusing, recycling, recovering & repairing rather than constantly making anew. She is fully aware that this is not simply a local issue, telling me 'we are not unique in seeking private profit and in seeking personal gain, or in having politicians who act too little to late.' She goes on to say that as academics, 'we get published because our research is relevant to the world, not just Malta.' She is hopeful that 'with a little bit of courage we could turn our situation around fast.'
In fact, her message to elected officials does have the bigger picture in mind. She says, 'if I were a politician my intent would be to leave a legacy. And, if there is one area where you can leave a legacy it's the environment. Because its impact, by its very nature, is long lasting. Adding, 'who wouldn't want to be remembered as being the environmental hero of Malta?'
While we wait for that hero, she encourages activists to continue to keep pursuing the cause because 'every time we thought it could get worse, it got worse. By that same token of pessimism, it can get a lot worse.' Carrying the same message through, she confirms that 'my thirst to do something meaningful hasn't gone away.'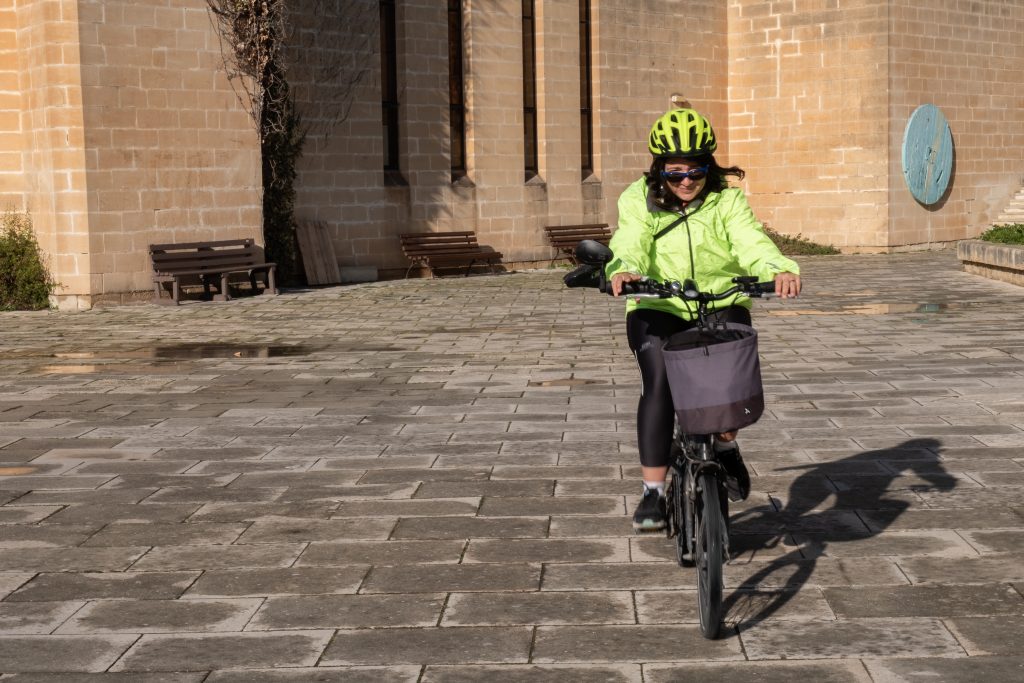 No Man's Land: People, Place and Pollution was published by Kite Group and is available for purchase online. You can follow their Facebook page where they share Steve's cartoons and photos of environmental oddities found on the Maltese islands.
The article was written by Maria Eileen Fsadni based on an interview that she conducted with Dr. Marie Briguglio. Photography thanks to Mikela Zerafa.