Good Food,
Good Farming
Eating sustainably produced food is not only good for ourselves but also for the environment. Here at Friends of the Earth Malta we believe in supporting sustainable agriculture and eating seasonal fresh fruit and vegetables that have been produced by local, small-scale farmers.
Sustainable farming supports nature and biodiversity and safeguards our rural land. If we are to be true sovereigns of our food systems, we must work with farmers and demand more from policymakers. Let's say YES to good food and good farming!
What's in season?
Local fruit and veg are picked fresh throughout the seasons, that is why they are packed with flavour and are more nutritious. Short travelling distances mean that carbon footprint is at a minimal. Buying local produce supports our farmers and preserves our rural  landscape, and moreover the carbon footprint is tiny since they are not travelling from all over the globe. Eating local and seasonal couldn't be yummier with these delicious recipes, posted each month so that you can try out these simple culinary delights.
Want to learn how to grow your own crops?
As part of the Growing Together Project we have hosted our first Crop Growing Series in 4 jam-packed sessions that move swiftly from building your own pallet-wood crop bed, preparing the soil, planting, painting the plants and composting. If you've missed these sessions, you are in luck since we will have another workshop series beginning of 2020, but for now, you can enjoy our Online Toolkit!
Eating local, seasonal and healthy
Download our helpful guide full of tips about eating in a way that has the best possible impact on both your surroundings and your body.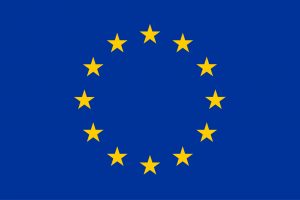 This project has been funded with support from the European Commission. This webpage reflects the views only of the author, and the Commission cannot be held responsible for any use which may be made of the information contained therein.
This project is co-financed by the Ministry for Education and Employment (MEDE) and the Parliamentary Secretary for Youth, Sport and Voluntary Organisations.